After Weight Loss Surgery
Those who lose a significant amount of weight are to be commended, having overcome a big roadblock that tremendously affects the lives of so many. In some cases, however, while their new figure represents a huge accomplishment, those who have lost a large amount of weight can be met with new frustrations. This is often due to the stretched-out skin left behind on the body. Significant weight loss generally leaves patients with skin that cannot conform to one's new slimmer figure. Regardless of where the skin deformity exists, surgical intervention is often needed to reduce the issue. Board-certified plastic surgeon Dr. Kirk Moore offers after weight loss surgery for Midvale, UT men and women. This life-changing treatment provided at Just The Right Curves can be the final step in your weight loss journey.
Reviews
"Such a great office, they are very friendly answer all your questions, and are very flexible. Highly recommend them. Take such great care of your skin to make you look beautiful."
- C.J. /
Google /
Mar 06, 2019
"Highly recommend! I did a lot of research on breast augmentation and from the first consult to my  follow up. I loved everyone in the center. I barley took ibuprofen after my surgery. I BBQed that night with friends and had minimal pain. I was working the next day and back to school that week. Highly recommend!!!! Thank you Dr. Moore!"
- K.B. /
Yelp /
Aug 01, 2019
"I had an augmentation and vertical lift. So happy with my decision to trust Dr. Moore. He did an excellent job! My recovery was just as they explained it to me. I knew exactly what to expect as far as recovery. I am extremely happy with my results! Love all of the women who work in the office as well. They were so good to answer all of my questions and concerns."
- A.J. /
Google /
Jul 30, 2019
"I am so happy with my results! I am so happy I decided to go to Dr More. I had very minimal pain and my results are beautiful! I should have got my augmentation years ago! I highly recommend this Dr. and his staff is awesome!"
- T.B. /
Google /
Jul 16, 2019
"Wonderful experience! Everyone was very professional and helpful. I had rapid recovery and am happy with my results!"
- K.C. /
Google /
Jul 02, 2019
Previous
Next
The ideal candidates for skin removal surgery are those who have loose skin due to losing a significant amount of weight. Generally, this issue is noticed early on as the body gets smaller. If you have hanging skin, after weight loss surgery performed by Dr. Moore can remove the deformity and secure the underlying tissue for a healthy, tighter look. It is important that patients seeking this surgery be at their goal weight before undergoing this procedure.
Cosmetic skin removal surgery is generally considered a major treatment. It is performed using general anesthesia and can take about 3 – 7 hours, depending on how many procedures are combined. In most cases, an overnight stay is necessary. Fat removal is typically used during surgery to remove isolated fat pockets, followed by skin excision. Surgical skin removal does require larger incisions than less invasive cosmetic surgeries so scarring will surely result. During surgery, every attempt is made by Dr. Moore to place the incisions as inconspicuously as possible. Dr. Moore or a member of his team will give you in-depth scar care instructions so that your marks heal as flatly and smoothly as possible.
Once released from our on-site AAAASF-accredited operating room, it is important to take several days to recover at home. Tubes may be placed near the incision sites to help control drainage, and medical garments should be worn to limit swelling. On average, it takes roughly 2 – 4 weeks until you will feel good enough to resume everyday activities. However, depending on the treatment plan, it could take longer. Dr. Moore finds that most of his patients are fully healed around 4 – 6 months following the procedure. This surgery can be life-changing for patients and provide visible results that are immediate. After your long battle with weight loss, you will finally be able to wear the clothes you want and move freely without excess skin slowing you down.
Frequently Asked Questions
How much does after weight loss surgery cost?
Total costs for after weight loss surgery will depend on what is all part of your treatment. During your consultation, Dr. Moore will create your surgical treatment plan based on your areas of concern. Once this is determined, he can better estimate your costs, including facility fees, anesthesia, pre- and post-surgical care, and more. Just The Right Curves wants those seeking extensive surgery to focus on attaining stunning results from a trusted, board-certified plastic surgeon, like Dr. Moore. Because of this, we accept many payment methods, including low-interest medical financing.
What will be included in my after weight loss surgery?
Typical body parts that are addressed in after weight loss surgery are the abdomen, buttocks, upper thighs, arms, breasts, and neck. During your consultation, Dr. Moore will listen to your needs and concerns before performing a physical examination of your body. Once this is complete, he can give you his recommendations for what should be included in your after weight loss surgery.
When should I get my after weight loss surgery?
During the course of losing weight, the areas of loose skin will become more obvious and it is usually around this time that you should schedule your private consultation at Just The Right Curves. During this initial consultation, Dr. Moore can talk about how to prepare for your surgery and what might be included in your treatment plan. Before moving forward with this procedure, you should be at or near your goal weight.
What will my recovery be like after surgery?
Your recovery will vary, depending on the extent of your surgery. If you have many areas being treated, you should plan more time for your recovery. During your consultation, Dr. Moore will let you know what you should expect during your recovery and give you tips to help you feel more comfortable during the process. Follow-up appointments at Just The Right Curves will need to be scheduled so Dr. Moore can monitor your healing.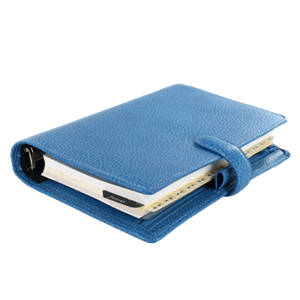 Weight loss is such a tremendous achievement, and we congratulate all those who have accomplished such a feat. If loose and hanging skin presents you with a new challenge, board-certified plastic surgeon Dr. Moore encourages you to discover your options for after weight loss surgery. This life-altering procedure can further transform your body and help you achieve and surpass all of the outstanding body goals you have set for yourself. Call Just The Right Curves in Midvale, UT for more information.
Related Procedures