Advanced CoolSculpting is a fat reduction technique designed to sculpt and contour your body by freezing away stubborn fat cells without surgery. The technology includes the use of controlled cooling (cryolipolysis) to freeze fat cells so they can be naturally flushed from your body to reveal a smaller physique. At Just The Right Curves in Midvale, UT under the careful control of board-certified plastic surgeon Dr. Kirk Moore, we employ the use of state-of-the-art CoolSculpting technology to help you meet your aesthetic goals. These fat reduction treatments are safe, FDA approved, and effective. Results look natural and can be seen as early as three weeks following treatment with the most dramatic results yielded after 1 – 3 months over the course of multiple sessions. Schedule a consultation to learn more about cryolipolysis with CoolSculpting and decide if it is right for you.
Reviews
"Such a great office, they are very friendly answer all your questions, and are very flexible. Highly recommend them. Take such great care of your skin to make you look beautiful."
- C.J. /
Google /
Mar 06, 2019
"Highly recommend! I did a lot of research on breast augmentation and from the first consult to my  follow up. I loved everyone in the center. I barley took ibuprofen after my surgery. I BBQed that night with friends and had minimal pain. I was working the next day and back to school that week. Highly recommend!!!! Thank you Dr. Moore!"
- K.B. /
Yelp /
Aug 01, 2019
"I had an augmentation and vertical lift. So happy with my decision to trust Dr. Moore. He did an excellent job! My recovery was just as they explained it to me. I knew exactly what to expect as far as recovery. I am extremely happy with my results! Love all of the women who work in the office as well. They were so good to answer all of my questions and concerns."
- A.J. /
Google /
Jul 30, 2019
"I am so happy with my results! I am so happy I decided to go to Dr More. I had very minimal pain and my results are beautiful! I should have got my augmentation years ago! I highly recommend this Dr. and his staff is awesome!"
- T.B. /
Google /
Jul 16, 2019
"Wonderful experience! Everyone was very professional and helpful. I had rapid recovery and am happy with my results!"
- K.C. /
Google /
Jul 02, 2019
Previous
Next
Unlike most other methods of fat reduction, CoolSculpting involves no needles, surgery or downtime, making it safe for nearly every patient. While this treatment has proven successful on both women and men of varying ages, those who are most likely to benefit from CoolSculpting:
Are within 30 pounds of their goal weight
Experience stubborn areas of fat that do not respond to natural weight loss efforts
Are not interested in or do not qualify for surgical procedures
Have realistic expectations for the outcome of their treatment
After your private consultation with Dr. Moore to create your CoolSculpting treatment plan, your procedure will be scheduled. During your appointment, a specialized gel pad and the CoolSculpting handpiece will be applied to the chosen area. From there, the controlled cooling will begin. The cooling delivered through the applicator will target and freeze the stubborn fat cells. You will probably feel coolness during your treatment, but this typically does not cause great discomfort. As the applicator uses suction to move the targeted fat cells into the treatment area, you will likely feel a slight tugging or pinching, but these are normal sensations.
Since CoolSculpting procedures are nonsurgical, you will be able to return to daily activities following treatment. In most circumstances, you can return to work or school immediately following your appointment. Side effects of the procedure usually include bruising, stinging, redness, swelling, and tenderness of the treatment site. These side effects are temporary and will subside in the hours or days following your procedure. You can expect to see results in as little as three weeks while you will see the most dramatic and obvious results 1 – 3 months after your CoolSculpting treatment.
Frequently Asked Questions
How much does CoolSculpting cost?
The price of CoolSculpting is dependent on the number of treatments required and the amount of fat being removed. During your consultation, we will discuss your desired outcome to decipher the best course of treatment to reach optimal results. We will also talk to you about your expected out-of-pocket costs.
How does CoolSculpting work?
CoolSculpting works by applying a controlled temperature to target fat cells in selected areas for treatment. Essentially, it freezes the fat cells until they die. The cells are broken down by the body and expelled through natural functions.
Is CoolSculpting safe?
CoolSculpting is a noninvasive, external treatment in which the device is applied only to the skin's surface. With this treatment, there is no need for a recovery period. You may experience some slight redness and swelling immediately after treatment, but this typically only lasts for about a week.
How many treatment sessions will I need?
The number of treatments required to achieve your desired results will be decided during your initial consultation. For some patients, only one treatment is enough, but other patients may require more treatment sessions based on the amount of fat being removed. The total number of treatments is dependent on your aesthetic goals. If you have thicker layers of fat in target areas, you may also need to attend additional sessions to fully address them.
Do the fat cells grow back?
While the fat cells cannot regenerate, new fat cells can form. Additionally, significant weight gain will greatly affect your results. Thus, in order to maintain optimal results, it is necessary to adhere to a healthy diet and exercise routine.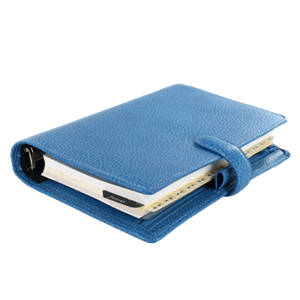 SMOOTHER SILHOUETTE TODAY
Regardless of our individual hard efforts, the "perfect body" does not exist. We all have things we wish we could change, like stubborn pockets of fat that just won't respond to a healthy diet and exercise. With modern technology, you no longer have to choose between living with excess fat and undergoing surgical liposuction. Board-certified plastic surgeon Dr. Kirk Moore is pleased to offer Midvale, UT men and women CoolSculpting treatments to remove areas of stubborn fat without surgery for a smoother, slimmer body. Schedule a CoolSculpting consultation at AAAASF-accredited facility Just The Right Curves to determine if you are an ideal candidate for CoolSculpting.
Related Procedures