Board-certified plastic surgeon Dr. Kirk Moore frequently meets with women who wish to reattain their pre-pregnancy silhouette. Even though childbirth is a tremendous, life-changing event for every mother, it almost always will alter the look, shape, and size of a woman's body. These sudden physical changes can leave one feeling frustrated. With modern aesthetic techniques, however, it's possible to once again achieve a slim and toned figure with the help of a mommy makeover. Performed at Just The Right Curves, this surgery involves a blend of fat removal and skin tightening to target the breasts, stomach, buttocks, and thighs, which are typically the areas most affected by childbearing. In addition to this revolutionary procedure, nonsurgical treatments can be used to address surface irregularities brought on post-pregnancy. These can include hyperpigmentation and discoloration from the rapid fluctuation and stretching of the skin during pregnancy.
Reviews
"Such a great office, they are very friendly answer all your questions, and are very flexible. Highly recommend them. Take such great care of your skin to make you look beautiful."
- C.J. /
Google /
Mar 06, 2019
"Highly recommend! I did a lot of research on breast augmentation and from the first consult to my  follow up. I loved everyone in the center. I barley took ibuprofen after my surgery. I BBQed that night with friends and had minimal pain. I was working the next day and back to school that week. Highly recommend!!!! Thank you Dr. Moore!"
- K.B. /
Yelp /
Aug 01, 2019
"I had an augmentation and vertical lift. So happy with my decision to trust Dr. Moore. He did an excellent job! My recovery was just as they explained it to me. I knew exactly what to expect as far as recovery. I am extremely happy with my results! Love all of the women who work in the office as well. They were so good to answer all of my questions and concerns."
- A.J. /
Google /
Jul 30, 2019
"I am so happy with my results! I am so happy I decided to go to Dr More. I had very minimal pain and my results are beautiful! I should have got my augmentation years ago! I highly recommend this Dr. and his staff is awesome!"
- T.B. /
Google /
Jul 16, 2019
"Wonderful experience! Everyone was very professional and helpful. I had rapid recovery and am happy with my results!"
- K.C. /
Google /
Jul 02, 2019
Previous
Next
The right candidates for this surgery are patients who have gone through childbearing and have worked to achieve a tighter body through a clean diet and exercise with few results. In many post-pregnancy cases, surgery can be needed in order to fully reclaim a figure resembling their original state. This procedure is ideal for those who have gone through childbirth and are dissatisfied with the effects it has on their physical appearance. This can include deflated, sagging breasts, loose abdominal skin, or unwanted pockets of fat in the hips, flanks, lower back, and buttocks. Dr. Moore's goal with this effective treatment plan is to help you achieve a shape you're happy with, allowing you to resume your life without feeling self-conscious about your new body.
A mommy makeover is a personalized treatment that is uniquely tailored for female patients by board-certified plastic surgeon Dr. Moore based on your specific needs and condition. Many procedures can be considered together, the most common being breast lift, breast implants, tummy tuck, and liposuction. These surgeries are performed using general anesthesia, taking 3 – 7 hours, depending on the number of procedures involved in your treatment plan. Your completed mommy makeover might also include several nonsurgical techniques, such as laser treatments and injectables, to soften facial lines and reduce surface imperfections.
After a brief healing period in our AAAASF-accredited surgical facility, you will begin your recovery at home with a good amount of rest. Recovery from a mommy makeover is generally a lengthy process. Walking will be hard the first few days, and a thorough, at-home care protocol will be necessary to make sure the incisions and sutures heal properly. Most women find the healing phase can take about six months. Even though the primary recovery could take months, most patients are able to resume a normal routine within a couple of weeks. Working out should wait for about two months. In the end, this surgery at Just The Right Curves can be life-changing for women as it helps them reclaim their figure once again.
Frequently Asked Questions
How much does a mommy makeover cost?
The cost of a mommy makeover can vary greatly, depending on what you are including in your surgery. During your consultation, Dr. Moore will need to create your treatment plan before he can estimate your costs. A mommy makeover is an investment in reclaiming your body and confidence after pregnancy and childbirth. Due to the invasiveness of the procedures, it is pertinent to focus on getting the results you want rather than the lowest possible cost. Just The Right Curves accepts many payment options. A member of our team can also help you find low-interest medical financing so your mommy makeover is easy to afford.
How do I decide what to include in my mommy makeover?
In your initial consultation with Dr. Moore, he will listen to your needs and concerns before examining your body. After this, he can make recommendations regarding which treatments should be a part of your mommy makeover. Most women include breast surgery (augmentation and/or a lift) along with liposuction and a body lift.
What about nonsurgical treatments?
Pregnancy and childbirth can take a toll on your body so nonsurgical treatments are usually not enough to achieve the results you want. During your consultation, Dr. Moore can discuss both surgical and nonsurgical options. Based on your needs and goals, he will let you know if treatments, like nonsurgical fat reduction (like CoolSculpting), laser vaginal rejuvenation, or RF skin tightening, can be considered.
Will I have scars?
While a mommy makeover offers a beautiful new shape, it does include some scarring. Dr. Moore will make every effort possible to create clean incisions that are as small as possible. Most scars that result from this surgery can be easily concealed with undergarments or swimsuits. As part of your recovery instructions, Dr. Moore or a member of his team will discuss scar care management so your incisions heal properly.
What if I get pregnant again?
Ideally, you should wait until all of your pregnancies have been completed to have a mommy makeover. This is to ensure that your surgical results are not compromised. Generally, any body part that has been lifted or tightened would be at risk for stretching out if a subsequent pregnancy were to occur. If you become pregnant after your mommy makeover, a second surgery can be performed to refresh your results.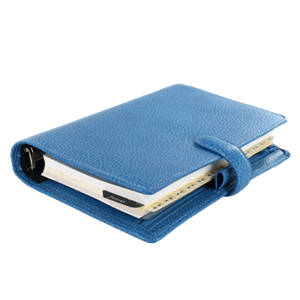 If you are still frustrated with your body after trying to shed those last few pounds, we invite you to call our AAAASF-accredited facility, Just The Right Curves, in Midvale, UT, where a member of our team can help you learn more about the mommy makeover procedure. Sagging breasts, flabby areas, and other skin irregularities can be fixed with this outstanding surgery. During your consultation, board-certified plastic surgeon Dr. Moore will discuss your worries and concerns. From there, he will be able to create a tailored surgical plan to enhance each area. With advanced techniques and incredible surgical skill, it is possible to regain the look you desire.
Related Procedures