We know that our patients have many worries and preoccupancies that can cause them concern throughout their daily lives. At Just The Right Curves, we don't want discomfort and distress caused by stretched vaginal walls to be an issue that plagues women. This is why we offer rejuvenating procedures to address the most delicate areas, such as vaginoplasty. Vaginoplasty (also known as surgical vaginal rejuvenation/reshaping) is the surgical tightening of the vaginal muscles, which can become lax over time due to significant weight loss, genetics, age, or childbirth. At our Midvale, UT office, board-certified plastic surgeon Dr. Kirk Moore performs surgical vaginal rejuvenation to tighten the vagina and reshape the inner and outer labia. If you are concerned about the appearance of your vagina, or if you experience vaginal pain or soreness, schedule a consultation with Dr. Moore to learn more about life-changing surgical vaginal rejuvenation at Just The Right Curves.
Reviews
"Such a great office, they are very friendly answer all your questions, and are very flexible. Highly recommend them. Take such great care of your skin to make you look beautiful."
- C.J. /
Google /
Mar 06, 2019
"Highly recommend! I did a lot of research on breast augmentation and from the first consult to my  follow up. I loved everyone in the center. I barley took ibuprofen after my surgery. I BBQed that night with friends and had minimal pain. I was working the next day and back to school that week. Highly recommend!!!! Thank you Dr. Moore!"
- K.B. /
Yelp /
Aug 01, 2019
"I had an augmentation and vertical lift. So happy with my decision to trust Dr. Moore. He did an excellent job! My recovery was just as they explained it to me. I knew exactly what to expect as far as recovery. I am extremely happy with my results! Love all of the women who work in the office as well. They were so good to answer all of my questions and concerns."
- A.J. /
Google /
Jul 30, 2019
"I am so happy with my results! I am so happy I decided to go to Dr More. I had very minimal pain and my results are beautiful! I should have got my augmentation years ago! I highly recommend this Dr. and his staff is awesome!"
- T.B. /
Google /
Jul 16, 2019
"Wonderful experience! Everyone was very professional and helpful. I had rapid recovery and am happy with my results!"
- K.C. /
Google /
Jul 02, 2019
Previous
Next
During your consultation with Dr. Moore, he will be able to determine whether or not you are a suitable candidate for vaginoplasty. Your full medical history, age, and personal goals will be assessed and discussed at this appointment before Dr. Moore can create your custom treatment plan. You may benefit from a vaginoplasty if you:
Wish to improve your sexual satisfaction
Are seeking restored self-confidence and sexuality
Avoid wearing tight or revealing clothing, like bathing suits
Experience pain or soreness during sex or other activities
Feel that your vaginal muscles did not recover after childbirth
Have a naturally large vaginal opening
Suffer from vaginal laxity
Were given an episiotomy during childbirth
The vaginoplasty procedure removes the excess vaginal lining and tightens the surrounding soft tissues and muscles. Vaginoplasty is usually performed with general anesthesia at our AAAASF-accredited surgical facility. The surgery will begin with Dr. Moore placing incisions in discreet locations around the vagina and gently tightening the muscle tissue beneath the skin. The vaginal opening is then reduced in size by removing some of the vaginal lining (mucosa). If you are combining your vaginoplasty with a labiaplasty, Dr. Moore will perform that surgery immediately following the vaginoplasty. At the end of your procedure(s), Dr. Moore will carefully suture the incisions for optimal results and minimal scarring.
You can expect minor pain and discomfort following the surgery. In addition, bruising and swelling are common following a vaginoplasty procedure. It is recommended that you avoid sexual intercourse, tampon use, or strenuous exercise for a period of 4 – 6 weeks. In most circumstances, you will be able to return to sedentary work in about a week with a full return to daily activities at around three months. After recovering from the procedure, you can expect a restructured vaginal opening that looks and feels better. Some patients report heightened sensitivity and increased friction during sexual intercourse.
FREQUENTLY ASKED QUESTIONS
How much does vaginoplasty cost?
The price of your vaginoplasty procedure will depend on your unique concerns and goals. More complex conditions may require additional procedures, such as a labiaplasty, to reshape the vaginal lips, and this will add on to your costs. At your one-on-one consultation with Dr. Moore, we will assess your situation and discuss your cosmetic goals to create a personalized treatment program. From there, we will review your expenses and go over the various payment options we accept, including low-interest medical financing.
How long will my results last?
The results of vaginoplasty can last for many years. Most patients need to only undergo one vaginoplasty in their lifetime. It's important to maintain a healthy weight and to cease childbearing in order to maintain the effects of your surgery. Our skin starts to relax as we age, but it's unusual for the vaginal area to reach the degree of laxity that it was prior to your procedure.
Can I have children after my surgery?
We highly recommend that you are past your planned pregnancies before receiving vaginoplasty or you could risk compromising your results. However, if the situation does arise, you can safely bear children. If you do become pregnant, your results could be touched up with a second procedure.
Risks of vaginoplasty?
There are risks associated with any invasive surgery, but the most common risks pertaining to vaginoplasty include infection, bleeding, and the potential for scarring. Comparatively, the risks associated with vaginoplasty are fewer than those associated with pregnancy.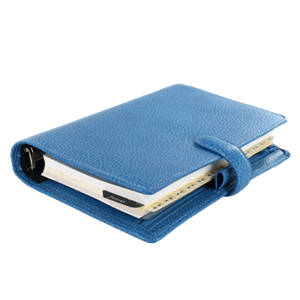 Allow our team to help ease your worry and discomfort with vaginoplasty surgery at Just The Right Curves in Midvale, UT. Board-certified plastic surgeon Dr. Kirk Moore takes pride in catering to the needs and wants of our patients by creating a personalized surgical plan, leading to your best possible results. If you feel that you could benefit from a vaginoplasty to tighten your vagina, please contact our Midvale, UT office to schedule a consultation with Dr. Moore.
Related Procedures