About Breast Augmentation
Breast augmentation is a well-known cosmetic procedure characterized by the surgical enlargement of one's breasts, creating a fuller, more desirable appearance. It is considered to be one of the most sought-after aesthetic enhancements because it offers women who are unhappy with their breasts many options for visual improvement. Using implants of various types, this procedure works to refine breast shape, size, and symmetry, crafting a desirable outcome. Board-certified plastic surgeon Dr. Kirk Moore expertly employs his Rapid Recovery technique to perform breast augmentations at his Midvale, UT office. This method boasts a shortened recovery period of 48 hours and is intended to result in minimal discomfort and swelling, unlike a traditional breast augmentation.
During your private consultation at our plastic surgery facility, Plastic Surgery Institute of Utah, Dr. Moore will carefully listen to your concerns and goals. Using his keen, artistic eye and years of experience, he will be able to craft a surgery program that will allow you to achieve a natural, desired look.
There is a wide range of implant options available on the market today. This can be overwhelming for some, which is why Dr. Moore works closely with his patients to listen to their concerns and goals and suggests the appropriate enhancement. During your consultation, he will assess your body frame, preferences, and aims, and then recommend the implant type that best suits you. Implants come in different sizes and profiles, as well as shapes and textures — all of these factors are taken into consideration when it comes to attaining your desired aesthetic goal.
The most common implant types are saline or silicone. It is important to mention that patients considering silicone implants must be at least 22 years of age while patients need to be at least 18 years old to receive augmentation with saline. Plastic Surgery Institute of Utah offers patients a large variety of brands with Sientra Gummy Bear implants being Dr. Moore's preferred recommendation. Even aside from the type of augmentation chosen, there are other important factors to consider when developing your breast enhancement procedure plan.
Beyond choosing what type of implant you want, there are many visual factors to consider when designing your breast augmentation treatment plan, such as size, shape, and profile. The size of your implant is typically determined by the number of CCs of silicone or saline used. To decide on the appropriate amount, Dr. Moore will look at how much original tissue exists and the size you desire to be. Breast implants are most often made either round or shaped (like a teardrop). Both shapes are commonly used. In general, shaped implants often appear more natural and add a fullness to the upper breast that so many patients desire. Another aspect of shape to weigh is the profile look you desire. Breast implant profile refers to the projection from the side view. The most common projections include low, intermediate, high, or extra high.
Everybody is built different anatomically. Because of this, one singular implant style will not be suitable for every woman. During your consultation, Dr. Moore will use his artistic eye and years of experience to help you determine which style and shape will best suit your body. Having all of these options may appear overwhelming at first, but determining the correct implant can be very simple once your goals are made clear. These considerations, combined with the expertise of Dr. Moore, will ensure that your desired outcome is achieved.
SIENTRA® GUMMY BEAR IMPLANTS
Dr. Moore was the first plastic surgeon in Utah to exclusively offer this innovative, uniquely designed implant option to his patients. Sientra Gummy Bear implants utilize a higher strength silicone gel than traditional implants. This makes Sientra implants more durable, less likely to rupture, and less likely to ripple over time. The consistency of the gel provides our Salt Lake City, UT patients with a more natural, seamless appearance. Sientra implants set themselves apart from other brands by offering three different footprints (the part of the implant set against your body), allowing for an optimal level of customization. Available in a range of shapes and sizes, Dr. Moore will help you decide what size, shape, and profile are ideal for your unique body type.
Breast Augmentation Reviews
"Words cannot explain how pleased I am with my results. It was a pain free procedure I was out and about the night of my surgery! I would recommend Dr. Kirk Moore to anyone in fact my roommate was so impressed with my results she is going to have Dr. Moore do her breast augmentation. I am so happy I wouldn't change a thing. Thank you so much Dr. Moore you and your work is amazing!"
- E.M. /
Office Visit /
Mar 27, 2018
"My experience with Dr. Moore and his staff was exceptional. I'd never go to anyone else. I refer everyone to them! Thank you for such a wonderful life changing experience!"
- M.M /
Office Visit /
Mar 27, 2017
"My results are phenomenal! If I don't tell em' they have no idea I had breast augmentation! Exactly the kind of natural but sexy look I wanted! I am MORE than pleased with how my surgery and recovery went! The rapid recovery had me up and shopping around the mall just hours after the surgery. Not to mention, I could raise my arms above my head on day one as well! Absolutely pain free, by the way! I did not take any medication during my recovery! Dr. Moore and his staff were very friendly and cared about my concerns, and made me feel right at home. I highly recommend all my friends and family looking for any kind of enhancement to come to Dr. Moore! I can't wait for summer to show off my new look! (: HUGE thanks to everyone at Just The Right Curves!!!"
- M.G. /
Office Visit /
Mar 27, 2016
"After researching Doctor's here in Idaho and not finding anything I felt 100% about, I started looking in Utah. I did a lot of online research. I came across Dr. Moore's website and was interested in the Rapid Recovery BA. I read as many reviews as I could from all different internet sites and message boards. And most of the were great! I also looked at before and after pics. I basically google stalked Dr. Moore. Haha. I emailed for more information and Heather was absolutely amazing. Answering all of my questions from when I first contacted her until after my procedure. Dr. Moore was very informative and friendly. I appreciated his opinion on the type of implant and the reasons why it would be better. I felt he listened to me when I described what I did not want to look like. My procedure was quick. The nurse and anesthesiologist (I can't remember names!!) were super nice. I had little to no pain the day of and the day after. Ibuprofen was all I took. Day 3-5 I was more uncomfortable due to how tight my chest muscles were. A bit more uncomfortable than I had anticipated but everyone is different. I kept doing the stretches I was advised to do. I did not need narcotic pain meds. Ibuprofen was what I took along with a prescription to help relax the muscles. I am now 9 days post op and I feel great and although what I see when I look in the mirror is not my final result I know when I am all healed and settled, I will look amazing. Exactly how I pictured looking. Natural. I definitely would recommend going there even if you come from out of state. It was most definitely worth the 5 hour drive for me. It has been life changing. Thanks again Dr. Moore and staff!"
- A.A. /
Office Visit /
Mar 27, 2014
"Just had my surgery yesterday went from an A cup to 440cc high profile gummy bears!!! Was up and about an hour after surgery!!! The whole experience from beginning to end was wonderful. Love Dr. Moore and all his staff!!! I've read a couple reviews that his bedside manner isn't so good but that is Not true at all!!! So happy with my decision and Dr. Moore!!!"
- L.K. /
Office Visit /
Apr 27, 2019
Previous
Next
Breast Augmentation Ideal Candidates
The choice to have cosmetic breast surgery is personal. If you are contemplating this treatment, it is important you do it for the right reasons and have realistic expectations. You should be physically healthy with breasts that are developed. Just as well, you should be the appropriate age to get implants (18 for saline implants and 22 for silicone implants). If you are dissatisfied with the size of your breasts because they appear small or asymmetrical, you may benefit from the physical and psychological benefits of breast augmentation surgery. In addition, if your breasts have been affected by weight loss or pregnancy, this procedure can bring them back to life with increased volume. This surgery is also a welcomed solution if you lift weights or have an overall lack of natural breast tissue. During your private consultation, Dr. Moore will assess your personal information, such as your medical history, lifestyle habits, and your reasons for seeking breast augmentation surgery to fully determine your candidacy.
Breast Augmentation Surgical Technique
Your incision type and implant placement are considerations that are made before surgery. During the procedure, an incision is created and the implant will be slipped into its position. There are a couple of methods that may be used for implant placement. These include either submuscular placement (under the pectoral muscle) or submammary/subglandular placement (over the pectoral muscle). Where to place the implant is based on numerous factors, including the type and degree of implant enlargement, as well as the professional opinion of Dr. Moore. During treatment, he employs a direct vision technique for breast augmentations at his Midvale, UT practice. Originally developed for heart surgeries, Dr. Moore adapted this less invasive method to be used for cosmetic procedures. The direct vision technique minimizes swelling, bleeding, and bruising that may occur during your breast augmentation. Regardless of the incision, scarring is generally unnoticeable. Implant placement is determined based on your body type, implant size, and lifestyle.
What to Expect with Breast Augmentation
Breast enhancement surgery is performed on-site in our AAAASF-accredited operation room using a proprietary anesthesia developed by Dr. Moore himself. Devoid of narcotics, this anesthesia carries fewer risks and is gentler than other methods of heavy sedation. Once your incision is made, the silicone or saline implant will be inserted through the incision and deposited into a pocket created especially for it. The insert is then fitted into its proper position. After this process, the incision is closed with sutures or surgical adhesives. All patients will be taken into recovery and carefully monitored before being released. Following your procedure, you will be encouraged to move your arms. Going along with a post-operative routine will be vital for your recovery. Unlike most surgeons, Dr. Moore wants his patients to be active following their surgery, which is possible with his Rapid Recovery technique. Within two hours, patients should be able to complete tasks, such as showering and blow-drying their hair. Full recovery should be achieved after 2 days. Breast implant surgery creates beautiful outcomes that look and feel natural. This treatment, in most cases, can be life changing for many patients, allowing them the chance to feel more self-assured.
Breast Augmentation Frequently Asked Questions
How much does breast augmentation cost?
Your total cost for breast augmentation surgery will vary based on your implant choices and if you are having any other surgeries performed at the same time. Once your treatment plan is developed during your consultation, Dr. Moore can talk to you about estimated costs and financing options. To ensure that your results match your goals and last a long time, it's important to focus on quality over costs.
Do I need a breast lift or augmentation?
Your treatment plan may include breast augmentation, a breast lift, or both. A breast lift removes excess skin and improves the position of the breasts while augmentation addresses the size and shape of the breasts. During your consultation with Dr. Moore, he will listen to your needs and goals before explaining your best treatment options. A combination of augmentation and lift procedure is often part of a mommy makeover to rejuvenate the breasts after pregnancy and breastfeeding.
Can I breastfeed with implants?
If you want to breastfeed after breast augmentation, be sure to tell Dr. Moore during your consultation. It is usually possible to breastfeed after implants with the right surgical technique and placement. Pregnancy and breastfeeding can alter your results so it is best to wait until after you are done having children to have breast augmentation.
Can I have my implants removed?
You may decide at some point that you want to replace or remove your implants. If this happens, Dr. Moore can perform breast revision surgery. During the revision surgery, your current implants can either be replaced with new implants or simply removed. If you choose to have your implants removed, you may need to have excess skin removed since larger implants can stretch your skin. If you have any questions or concerns after your breast augmentation surgery, schedule an appointment at Dr. Kirk Moore to discuss your options.
Do implants cause breast cancer?
The Food and Drug Administration (FDA) is still investigating a possible link between breast implants and anaplastic large cell lymphoma (ALCL). This is not breast cancer but a cancer of the immune cells. According to the World Health Organization (WHO), breast implant-related ALCL is very rare and when caught early, it is easy to treat. Dr. Moore encourages all patients with breast implants to get regular screenings for breast cancer. You should contact Dr. Kirk Moore if you notice any concerns, such as swelling or other visible changes.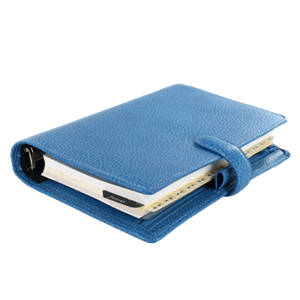 Plan Your Procedure
Recovery Time

48 hours
Contact Us
Breast Augmentation Get the Look You Want
Breast augmentation surgery is a popular enhancement among women for so many reasons. This procedure is safe and effective, and it produces stunning results. With an abundance of augmentation options, you can create the look of which you have always dreamed. Dr. Kirk Moore is excited to provide patients with this innovative and proven procedure technique. We invite you to learn more about Dr. Moore's Rapid Recovery breast augmentation and the many benefits it comes with. Contact Dr. Moore at Plastic Surgery Institute of Utah in Midvale, UT to schedule your private consultation.
Related Procedures