About Breast Reconstruction
Breast reconstruction surgery is performed to restore one or both of the breasts to a normal size, shape, and appearance after a mastectomy or lumpectomy. It is also used to repair a breast damaged by trauma or a birth defect. New techniques in breast reconstruction surgery make it possible for you to feel whole again and attain natural-looking breasts, even after they have been removed. This surgery generally involves several procedures and various stages that can either be performed at the beginning of your cancer treatment or delayed until a later date. Board-certified plastic surgeon Dr. Kirk Moore creates a personalized treatment plan and uses a compassionate approach as he works with you to restore your physical appearance and confidence at Just The Right Curves in Midvale, UT.
Reviews
"Such a great office, they are very friendly answer all your questions, and are very flexible. Highly recommend them. Take such great care of your skin to make you look beautiful."
- C.J. /
Google /
Mar 06, 2019
"Highly recommend! I did a lot of research on breast augmentation and from the first consult to my  follow up. I loved everyone in the center. I barley took ibuprofen after my surgery. I BBQed that night with friends and had minimal pain. I was working the next day and back to school that week. Highly recommend!!!! Thank you Dr. Moore!"
- K.B. /
Yelp /
Aug 01, 2019
"I had an augmentation and vertical lift. So happy with my decision to trust Dr. Moore. He did an excellent job! My recovery was just as they explained it to me. I knew exactly what to expect as far as recovery. I am extremely happy with my results! Love all of the women who work in the office as well. They were so good to answer all of my questions and concerns."
- A.J. /
Google /
Jul 30, 2019
"I am so happy with my results! I am so happy I decided to go to Dr More. I had very minimal pain and my results are beautiful! I should have got my augmentation years ago! I highly recommend this Dr. and his staff is awesome!"
- T.B. /
Google /
Jul 16, 2019
"Wonderful experience! Everyone was very professional and helpful. I had rapid recovery and am happy with my results!"
- K.C. /
Google /
Jul 02, 2019
Previous
Next
Breast reconstruction is a very individualized procedure. Every patient will have a thorough consultation with Dr. Moore to determine their treatment plan based on their needs, concerns, and available options. If you are considering reconstruction, it is important that you have realistic expectations. While Dr. Moore strives to create a natural appearance, your newly reconstructed breast(s) will not have the same look, sensations, or feel as your original breast(s). You should be cleared by your oncology doctor to have surgery, and tell Dr. Moore about any other medical conditions that could potentially impair healing.
There are many techniques performed today for the purpose of breast reconstruction. There are also many factors that Dr. Moore considers when determining the technique that will produce your best results. Some of these factors include cancer diagnosis, reconstruction timing, whether you will use natural tissue or implants, and if nipple-sparing or nipple reconstruction is a part of the process. In order to rebuild the breast, there must be enough tissue to adequately cover the breast mound. Flap techniques accomplish this by using your own muscle, fat, and skin to create, cover, and build the mound. The most common flap techniques are:
TRAM Flap
This method uses muscle, skin, and fat from your abdomen to rebuild the breast. The tissue used to create the new breast can be detached from the abdomen, or it may remain attached to the donor location, keeping the original blood supply.
DIEP Flap
Like a TRAM flap, a DIEP flap uses fat, skin, and blood vessels from the lower stomach, but it doesn't take the muscle. The DIEP (deep inferior epigastric perforator) flap moves fat and skin from the stomach to build the breast mound, then uses microsurgery to attach the transferred blood vessels to the chest.
Latissimus Dorsi Flap
This method uses muscle, skin, and fat from your back. During this procedure, tissue is moved from the back to the mastectomy site through a surgically created tunnel and remains attached to the donor location, which leaves the original blood supply intact.
PAP Flap
Another flap alternative is the PAP (profunda artery perforator). This technique takes fat, skin, and muscle tissue from your inner thigh to reconstruct your breast(s).
LTP Flap
While the TRAM flap tends to be one of the more common methods used during reconstruction, sometimes there is not enough muscle, skin, and fat that can be taken from the abdominal area. In these situations, the LTP flap may be used, which takes tissue from the lateral thigh area.
Composite Flap
Also known as a composite stacked flap, this method combines flaps from various areas on your body to reconstruct the breast.
Additional Considerations
While flap procedures are usually successful and a common method used in breast reconstruction, you may be able to reconstruct your breast(s) with tissue expansion. This involves placing a tissue expander under the breast wall and then slowly filling it with saline over the course of 4 – 6 months until the skin is properly stretched. After a flap has been created or the skin is stretched through an expander, you can then decide whether you want to use a natural fat transfer or breast implants to create the volume and shape of the breast(s). After your breast reconstruction surgery, you may want to further improve the overall appearance with nipple and areola reconstruction. There are numerous options to restore the nipple and areola so that it looks natural.
Breast reconstruction surgery is performed in various stages. During certain phases (such as creating a flap, inserting an expander, or placing implants), general anesthesia is often used. Depending on the stage of your treatment, you may be required to recover overnight at some point. Once the final step has been completed in the breast reconstruction process, you will wear a medical support bra and be given medication by Dr. Moore to help control bleeding, swelling, and discomfort. Over time, your new breast(s) will begin to adjust to their positions and look normal, allowing you to feel more confident. Ongoing monitoring with mammograms and breast exams are essential and recommended for your ongoing health.
Frequently Asked Questions
How much does breast reconstruction surgery cost?
Breast reconstruction is a complex surgery. To achieve your best results safely, you should concentrate on finding a board-certified plastic surgeon with years of training rather than securing the lowest possible price. During your consultation, Dr. Moore will listen to your needs and goals before developing your unique treatment plan. From there, he can go over cost estimates, payment methods, and where to find low-interest medical financing.
Does insurance cover my surgery?
The Women's Health and Cancer Rights Act (WHCRA) of 1998 requires that insurance plans covering mastectomies also cover breast reconstruction surgery. If you have health insurance, someone from Just The Right Curves will help you understand your policy and benefits. We will also help you submit any needed information to your insurance.
Which technique is right for me?
There is no single technique that is right for everyone. The best technique for you will depend on your needs, goals, and unique body. During your consultation, Dr. Moore can explain your options, including both implants and flaps, so you can understand the advantages and drawbacks of each before determining which is best for you. Whether you decide on implants or a flap for reconstruction, Dr. Moore will do everything in his power to make your results look stunning and natural.
What about nipple reconstruction?
Nipple and areola reconstruction is usually performed with 3D cosmetic tattooing. If you are interested in this, you should talk to Dr. Moore during your consultation. He will explain your options so you can decide if you want nipple and areola reconstruction to be a part of your treatment plan.
Should I have reconstruction with my mastectomy or wait?
When you choose to have breast reconstruction is a personal decision. Some patients choose to have their reconstruction performed at the same time as their mastectomy while others prefer to wait. Dr. Moore recommends you schedule a consultation after your cancer diagnosis so you can begin thinking about your options and when you may want reconstruction surgery. If you decide to have reconstruction at the same time as your mastectomy, Dr. Moore can work with your oncologist to plan your surgery.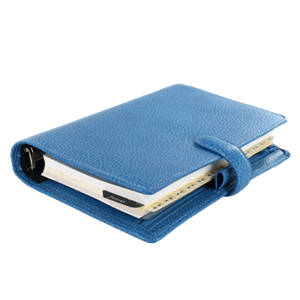 ReGAIN Your stunning shape
Although the breast reconstruction process is lengthy, it is often worth it to restore the self-confidence of those who have endured a serious illness or trauma. Having a breast reconstruction at Just The Right Curves has helped many women decrease the emotional and physical impact that having a mastectomy can bring while also reclaiming their self-confidence and figure. If you have been diagnosed with breast cancer, have had trauma to the chest, or were born with a defect that affects the appearance of your breasts, we invite you to call our Midvale, UT office. Schedule your consultation with board-certified plastic surgeon Dr. Kirk Moore, who understands the positive impact that healthy breasts have on his patients.
Related Procedures