About Revision Rhinoplasty
Nose reshaping surgery is one of the most popular cosmetic surgeries on the market, and patients are usually happy with their results. However, if you are unhappy with the appearance of your nose, or if you are having trouble breathing after rhinoplasty, revision rhinoplasty is offered at Just The Right Curves in Midvale, UT to address these issues. Revision or secondary nose surgery sometimes includes minor adjustments to perfect the appearance of your nose. This procedure can include reconstruction to address the architecture of your nose, giving you a better look and function. You do not have to settle for second-rate results or suffer from functional problems after an unsatisfactory rhinoplasty — schedule a consultation with board-certified plastic surgeon Dr. Kirk Moore to learn more about revision rhinoplasty and your options to achieve more satisfying results.
Reviews
"Such a great office, they are very friendly answer all your questions, and are very flexible. Highly recommend them. Take such great care of your skin to make you look beautiful."
- C.J. /
Google /
Mar 06, 2019
"Highly recommend! I did a lot of research on breast augmentation and from the first consult to my  follow up. I loved everyone in the center. I barley took ibuprofen after my surgery. I BBQed that night with friends and had minimal pain. I was working the next day and back to school that week. Highly recommend!!!! Thank you Dr. Moore!"
- K.B. /
Yelp /
Aug 01, 2019
"I had an augmentation and vertical lift. So happy with my decision to trust Dr. Moore. He did an excellent job! My recovery was just as they explained it to me. I knew exactly what to expect as far as recovery. I am extremely happy with my results! Love all of the women who work in the office as well. They were so good to answer all of my questions and concerns."
- A.J. /
Google /
Jul 30, 2019
"I am so happy with my results! I am so happy I decided to go to Dr More. I had very minimal pain and my results are beautiful! I should have got my augmentation years ago! I highly recommend this Dr. and his staff is awesome!"
- T.B. /
Google /
Jul 16, 2019
"Wonderful experience! Everyone was very professional and helpful. I had rapid recovery and am happy with my results!"
- K.C. /
Google /
Jul 02, 2019
Previous
Next
You may be an ideal candidate for a revision rhinoplasty if you want to amend or repair the effects of your previous procedure. This revision surgery is predominantly performed to restore or alter the form and function of your nose following a nose surgery that has left you unsatisfied. To have this procedure, you should be looking for a lasting solution and have sensible expectations in regard to the outcome. You should also understand that this procedure can be much more complicated than the original rhinoplasty as it is a corrective surgery by nature.
Prior to performing nose revision surgery, Dr. Moore will meet with you to determine your unique needs and goals before creating a treatment plan. For the actual operation, Dr. Moore will either use an open or closed approach. When using the open technique, which is the most common, Dr. Moore will separate the skin from the cartilage and bone, which allows for more visibility. Dr. Moore will then reshape the nose to the desired frame. The closed technique is simpler to perform and commonly used for less dramatic results. In some cases of revision rhinoplasty, a bone or cartilage graft may be needed to help with the reconstruction process for strengthening the architecture of the nose.
Revision rhinoplasty is usually performed under general anesthesia at our AAAASF-accredited surgical facility. The duration of your surgery depends on the amount of reconstruction and whether the open or closed technique was used. Following your procedure, you will be required to wear a nose splint for up to a week and may be asked to schedule a follow-up appointment to remove both the splint and stitches. This follow-up appointment will also allow Dr. Moore to assess your progress. Due to the fact that revision surgery can be more complex than your original procedure, the recovery period could be longer. You may experience heavy swelling, bruising, and some pain for around two weeks.
Frequently Asked Questions
How much does a revision rhinoplasty cost?
The cost of a revision rhinoplasty varies greatly based on the amount of reconstruction needed. During your initial consultation, Dr. Moore will listen to your concerns and goals before assessing your nose. Once a revision rhinoplasty surgical plan is created, he will be able to more accurately determine your costs. Dr. Moore can also discuss payment options and give you information on low-interest medical financing to help make your revision rhinoplasty easier to afford.
How long should I wait after my original rhinoplasty?
It's important to give your nose enough time to heal after a rhinoplasty. In many cases, it can take over a year for inflammation to fully subside and the final shape of your nose to be visible. Once your nose has completely recovered from rhinoplasty, you should take time to assess how you feel about the appearance before scheduling a consultation at Just The Right Curves for revision rhinoplasty.
How common are revision rhinoplasty procedures?
Rhinoplasty is one of the most popular cosmetic surgeries, and most patients express satisfaction with their results. However, some rhinoplasties may require a second surgery to complete the procedure or to repair minor cosmetic flaws. In a small number of patients, revision rhinoplasty is needed to repair major cosmetic concerns or functional problems created during the original surgery. If you are unhappy in any way with the results of your rhinoplasty, regardless of who performed it, schedule a consultation to learn more about revision rhinoplasty.
How can I ensure that I will receive better results with a revision procedure?
It is extremely important to do your research when looking for a plastic surgeon to perform your revision rhinoplasty. Dr. Moore is a skilled plastic surgeon with years of training and experience in rhinoplasty procedures. He understands the advanced techniques and great skill required to perform a revision rhinoplasty without weakening the support structure of your nose.
Will I need cartilage grafting?
For some revision rhinoplasty procedures, cartilage grafting may be necessary. This is performed by taking bone and/or cartilage from a part of the body, such as the ribs, and using it to restructure your nose. Typically, this is only needed in severe cases or if the cartilage was jeopardized during the first rhinoplasty procedure. Cartilage grafting may be used to help support the structure of your nose to reduce potential breathing troubles after surgery. Dr. Moore will discuss the possibility of cartilage grafting during your consultation.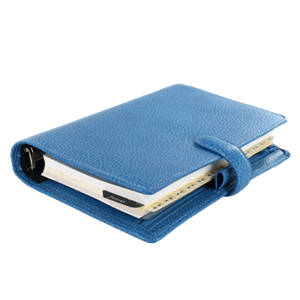 Dr. Kirk Moore is committed to making sure that you receive the look you want, especially if you had a bad experience with your initial rhinoplasty. During your consultation, we will work with you to understand your concerns and goals before discussing your options to give you the best possible outcome. If you are considering revision rhinoplasty and are wanting to schedule a consultation with Dr. Moore, contact our Midvale, UT office today.
Related Procedures