Rhinoplasty is an aesthetic procedure performed to enhance the shape and size of the nose. In addition, rhinoplasty can help improve nose function for some patients with breathing issues. Board-certified plastic surgeon Dr. Kirk Moore expertly performs rhinoplasty procedures for his Midvale, UT patients, taking a subtle approach in creating the most natural outcomes. Even though rhinoplasty consists of slight changes, results can be both impressive and dramatic. This surgery at Just The Right Curves is performed to make a nose look smaller or improve upon a nose that appears large, protrudes outward, or is of an irregular shape. The goal of this procedure is to create a more aesthetically pleasing nose that meets your goals and functions properly. Learn more about cosmetic rhinoplasty, and then contact our skilled team at Just The Right Curves to schedule your consultation.
DEVIATED SEPTUM CORRECTION
A rhinoplasty procedure at Just The Right Curves can also be used to correct deviated septums. A deviated septum is an internal medical condition – often genetic – that results in impaired breathing. Correction involves realigning the passageway to allow air to pass through the nose more freely. Dr. Moore can determine whether you have a deviated septum and help repair the problem. If you experience snoring, which is one of the most common symptoms, call to schedule a one-on-one consultation to figure out if a deviated septum could be the cause.
Reviews
"Such a great office, they are very friendly answer all your questions, and are very flexible. Highly recommend them. Take such great care of your skin to make you look beautiful."
- C.J. /
Google /
Mar 06, 2019
"Highly recommend! I did a lot of research on breast augmentation and from the first consult to my  follow up. I loved everyone in the center. I barley took ibuprofen after my surgery. I BBQed that night with friends and had minimal pain. I was working the next day and back to school that week. Highly recommend!!!! Thank you Dr. Moore!"
- K.B. /
Yelp /
Aug 01, 2019
"I had an augmentation and vertical lift. So happy with my decision to trust Dr. Moore. He did an excellent job! My recovery was just as they explained it to me. I knew exactly what to expect as far as recovery. I am extremely happy with my results! Love all of the women who work in the office as well. They were so good to answer all of my questions and concerns."
- A.J. /
Google /
Jul 30, 2019
"I am so happy with my results! I am so happy I decided to go to Dr More. I had very minimal pain and my results are beautiful! I should have got my augmentation years ago! I highly recommend this Dr. and his staff is awesome!"
- T.B. /
Google /
Jul 16, 2019
"Wonderful experience! Everyone was very professional and helpful. I had rapid recovery and am happy with my results!"
- K.C. /
Google /
Jul 02, 2019
Previous
Next
Anyone who is dissatisfied with the look and shape of their nose could potentially be a candidate for a rhinoplasty procedure. Additional candidates include anyone whose nose has been damaged as a result of injury or birth defect. No matter what alteration is undertaken, the end goal is the same: achieving a nose that fits harmoniously alongside your other facial features and functions properly. It is important that realistic expectations and all of your goals are discussed because your facial appearance will be changed with this surgery. In addition, you should be old enough to ensure that your facial growth is complete. This will also be assessed during your consultation, especially for teens seeking treatment.
Rhinoplasty is performed with the patient under general anesthesia and will take place at our on-site, AAAASF-accredited surgical facility. There are various surgical techniques, depending on the specific patient case. Dr. Moore performs nose surgery with either an open or closed technique, but the closed technique is the most common. The goal during treatment is to reduce excess cartilage, tissue, and bone, or to add cartilage for a new, improved shape. The nose is repositioned while the skin is re-draped over the newly improved framework. Sutures are implemented either inside the nose or along the natural external crease.
Following your rhinoplasty, you will be carefully monitored in our on-site recovery room for some time. Once it is safe, you will be released to heal at home. The nose will be bruised and swollen for a few days. In most cases, there is bruising and discoloration under the eyes as well. Ice packs and pain medication can help with these effects. Your follow-up appointment with Dr. Moore will take place within a day or so following surgery, allowing him to monitor your healing process. It generally takes about 2 – 4 weeks to recover from rhinoplasty. During this recovery phase, strenuous activity should be avoided.
Frequently Asked Questions
How much does rhinoplasty cost?
The cost of nose reshaping surgery varies based on the technique used and the complexity of the procedure. Before estimating costs, Dr. Moore will listen to your needs and goals to help create your custom treatment plan. Once this is done, he can go over costs for the facility, anesthesia, and more. To get your best results, it's better to focus on choosing an experienced surgeon, like Dr. Moore, instead of the cheapest cost. To help make your surgery easy to afford, Dr. Kirk Moore accepts many payment methods, and we can help you find low-interest medical financing.
Are there nonsurgical options to change my nose?
To smooth the appearance of lumps and bumps on your nose, a hyaluronic acid-based wrinkle filler (like Juvéderm or Restylane) may be an option. An injectable filler can temporarily correct minor imperfections on your nose, which may help you decide if you wish to achieve more dramatic results and proceed with rhinoplasty. Nose surgery provides long-lasting results, larger changes, and improvement to the internal structure of your nose for better function. During your consultation, Dr. Moore will let you know if you may be a candidate for nonsurgical nose reshaping rather than rhinoplasty.
What about ethnic rhinoplasty?
Ethnic rhinoplasty focuses on improving the appearance of the nose while still maintaining your cultural identity. This may be a consideration if you are Asian, African-American, or Middle Eastern. During your consultation with Dr. Moore, you can discuss what you like about your nose and what you would like to change. This will allow him to customize your treatment plan so you get your best results.
Can I combine nose surgery with other facial surgeries?
Many patients consider combining nose surgery with another cosmetic procedure, like chin or cheek augmentation. Combining surgeries for a more dramatic result can be discussed during your consultation with Dr. Moore. Once he understands your concerns and goals, he can help you decide which procedures should be in your treatment plan. Nose reshaping surgery can often help make your whole face look more balanced so it is recommended that you wait to see your results before considering another facial procedure.
Will I have a scar?
Most nose surgeries are conducted through the nostrils so there are no visible scars that result from this closed technique. In some less common cases, an open technique must be employed to achieve the best results. This is a more complicated procedure and does require an incision to be made underneath the nostril bridge, which will often result in a small scar.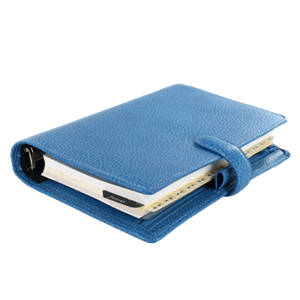 Rhinoplasty is a simple solution to address the displeasure you may feel when looking at your face, whether it is your facial profile or head-on appearance. If you are unhappy with the look of your nose, or if you are experiencing breathing issues, rhinoplasty may help. Rhinoplasty is a very common cosmetic treatment with great success rates. Board-certified plastic surgeon Dr. Moore aims to reshape your nose so your whole face looks more proportionate and attractive. Even small tweaks can make a huge difference. We invite you to call Just The Right Curves in Midvale, UT and schedule a consultation today.
Related Procedures