There are many injectable wrinkle treatments on the market for you to consider when trying to turn back the hands of time. The Radiesse injectable wrinkle filler offered by board-certified plastic surgeon Dr. Kirk Moore is great for mild to moderate lines and wrinkles throughout the face, as well as for correcting age-related volume loss in the hands. Men and women who have trouble making time for repeated visits love the long-lasting results (typically 1 – 2 years) Radiesse can provide. Using calcium hydroxyapatite microspheres in a water-based gel, this injectable plumps and softens the look of your skin without invasive surgery. Radiesse has been approved by the Food and Drug Administration (FDA) to safely contour your facial features. It can be used in tandem with other injectables (wrinkle relaxers and fillers) for a custom treatment plan to restore the volume of your skin. Look several years younger and boost your confidence with Radiesse injectable wrinkle fillers at Just The Right Curves in Midvale, UT.
Men and women who are in good health and have mild to moderate facial lines and wrinkles are great candidates to receive Radiesse injectable treatments. This injectable can treat smile lines, marionette lines, pre-jowl folds, chin wrinkles, and lines in the corners of the mouth. Radiesse is also safe to address age-related volume loss in the hands to make them softer and younger looking. You should not have this injection if you are allergic to lidocaine or any ingredients in the product. Make sure to tell Dr. Moore about any allergies (severe or not) and your medical history. If you are breastfeeding, pregnant, may be pregnant, or are considering pregnancy within 1 – 2 years, you should not undergo Radiesse treatments.
Reviews
"Such a great office, they are very friendly answer all your questions, and are very flexible. Highly recommend them. Take such great care of your skin to make you look beautiful."
- C.J. /
Google /
Mar 06, 2019
"Highly recommend! I did a lot of research on breast augmentation and from the first consult to my  follow up. I loved everyone in the center. I barley took ibuprofen after my surgery. I BBQed that night with friends and had minimal pain. I was working the next day and back to school that week. Highly recommend!!!! Thank you Dr. Moore!"
- K.B. /
Yelp /
Aug 01, 2019
"I had an augmentation and vertical lift. So happy with my decision to trust Dr. Moore. He did an excellent job! My recovery was just as they explained it to me. I knew exactly what to expect as far as recovery. I am extremely happy with my results! Love all of the women who work in the office as well. They were so good to answer all of my questions and concerns."
- A.J. /
Google /
Jul 30, 2019
"I am so happy with my results! I am so happy I decided to go to Dr More. I had very minimal pain and my results are beautiful! I should have got my augmentation years ago! I highly recommend this Dr. and his staff is awesome!"
- T.B. /
Google /
Jul 16, 2019
"Wonderful experience! Everyone was very professional and helpful. I had rapid recovery and am happy with my results!"
- K.C. /
Google /
Jul 02, 2019
Previous
Next
Radiesse injections take place in one of the treatment rooms at Just The Right Curves about 30 – 60 minutes after your consultation. First, you will be seated comfortably while the areas of injection will be cleaned and marked. Most patients feel only mild discomfort during their treatment at the initial prick. However, if needed, a numbing agent can be applied to the injection sites. The dosage of Radiesse, selected during your personalized treatment planning session, will be prepared in an ultra-fine syringe. The marked injection sites will guide the injector to carefully administer Radiesse into the skin. After the procedure is complete, a cold compress can be applied to help alleviate swelling and bruising.
After your treatment, you may see some swelling, bruising, and redness. This is common and should only last for about 5 – 10 days. These side effects can usually be concealed with makeup. If the side effects last longer or seem excessive, please do not hesitate to call our office. Most patients see some results immediately with better results developing over time. Your face should appear younger, softer, and have a natural glow. Radiesse tends to last longer than some of the other fillers — around 1 – 2 years. You should talk to Dr. Moore during your consultation about when to schedule your next treatment to maintain your results.
Frequently Asked Questions
How much does Radiesse cost?
The cost of Radiesse is dependent on the number of syringes to achieve your desired outcome. During your initial consultation at our practice, we will discuss your expected results and create your custom treatment plan. Then, we can discuss your estimated costs for your treatment.
How does Radiesse compare to other fillers?
Fillers all have unique formulas and properties to address a wide range of concerns. Common filler ingredients are hyaluronic acid (HA), calcium hydroxyapatite (CaHa), poly-L-lactic acid, and polymethylmethacrylate (PMMA). Radiesse is composed of calcium-based microspheres, which are comparable to hyaluronic acid injectable fillers due to the natural ability to stimulate collagen production. During your initial consultation, your injector will discuss the various brands and evaluate your facial laxity, tone, and volume to help you decide which filler is correct for you.
Are Radiesse injections painful?
Typically, patients do not need any form of numbing prior to their injection treatment. However, a local anesthetic can be provided if you are worried about any discomfort. Most patients only experience minor and brief discomfort during the actual injections.
What are the side effects of Radiesse?
Radiesse treatments rarely produce severe side effects when performed by an experienced injector, like Dr. Moore or a member of his team. During your initial consultation, tell your injector about any medications you're taking and if you have any known allergies to prevent a reaction. Immediately following your treatment, you may experience mild redness, bruising, numbness, or itching. These are temporary side effects that usually disappear within a day or two.
What other procedures can I combine with Radiesse?
Radiesse injections can be performed in combination with other injectable treatments to help achieve your ideal results. Many patients combine dermal fillers, such as Radiesse, along with BOTOX or other muscle relaxants to create an overall younger-looking appearance. Talk to your injector during your consultation to learn more about other procedures that can be combined with Radiesse dermal filler injections.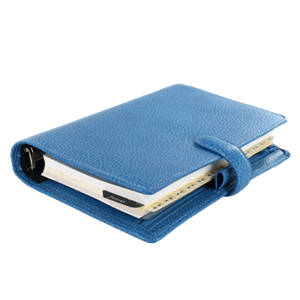 Look Radiant with Radiesse
As an injectable dermal filler, Radiesse gets awesome reviews from our patients for delivering wonderful results that last a long time. If you would like to see if you are a candidate for Radiesse wrinkle treatments, please call Just The Right Curves in Midvale, UT today and schedule a consultation with board-certified plastic surgeon Dr. Kirk Moore. Our staff members pride themselves on providing comprehensive and quality aesthetic care to each of our patients.
Related Procedures