Board-certified plastic surgeon Dr. Kirk Moore offers a wide range of filler products to help correct signs of facial aging, addressing lost volume, lines, and wrinkles. Restylane is one of the most popular brands of injectable wrinkle fillers because it treats several concerns with different formulas for long-lasting results. It is made with a synthetic version of the body's natural hyaluronic acid (HA), giving the skin a natural, softer look that is more supple and full. A custom treatment plan can treat mild to severe facial lines and wrinkles, as well as add volume to the lips and cheeks. Dr. Kirk Moore carries a selection of Restylane products, including:
Restylane: Addresses facial wrinkles and folds
Restylane Defyne: Fills in deep smile and laugh lines
Restylane Lyft: Adds volume and lift in the cheeks
Restylane Refyne: Corrects moderate smile and laugh lines
Restylane Silk: Adds volume in the lips and fills in vertical lip lines
Restylane treatments are great for any patient over the age of 21 who wants to improve their appearance with dermal fillers. Since it has so many formulas, your treatment will be customized to fit your needs and goals. Restylane can help you treat early signs of aging, including fine lines throughout the face, and it can also be used to boost the volume in your lips and cheeks. Restylane treats moderate to severe wrinkles, like laugh lines, frown lines, Crow's feet, nasolabial folds, marionette lines, and more as well. Some formulas contain lidocaine so you should disclose any known allergies during your consultation with Dr. Moore to avoid a potential reaction.
Reviews
"Such a great office, they are very friendly answer all your questions, and are very flexible. Highly recommend them. Take such great care of your skin to make you look beautiful."
- C.J. /
Google /
Mar 06, 2019
"Highly recommend! I did a lot of research on breast augmentation and from the first consult to my  follow up. I loved everyone in the center. I barley took ibuprofen after my surgery. I BBQed that night with friends and had minimal pain. I was working the next day and back to school that week. Highly recommend!!!! Thank you Dr. Moore!"
- K.B. /
Yelp /
Aug 01, 2019
"I had an augmentation and vertical lift. So happy with my decision to trust Dr. Moore. He did an excellent job! My recovery was just as they explained it to me. I knew exactly what to expect as far as recovery. I am extremely happy with my results! Love all of the women who work in the office as well. They were so good to answer all of my questions and concerns."
- A.J. /
Google /
Jul 30, 2019
"I am so happy with my results! I am so happy I decided to go to Dr More. I had very minimal pain and my results are beautiful! I should have got my augmentation years ago! I highly recommend this Dr. and his staff is awesome!"
- T.B. /
Google /
Jul 16, 2019
"Wonderful experience! Everyone was very professional and helpful. I had rapid recovery and am happy with my results!"
- K.C. /
Google /
Jul 02, 2019
Previous
Next
Restylane injections take place inside the minor procedures room at Just The Right Curves. A numbing cream can be applied for increased patient comfort if requested. The product is injected into your skin through a fine needle and massaged so it fills the needed areas. Multiple injections will be needed, followed by a cold, gentle compress to help control swelling. Each Restylane product is administered the same way but throughout different areas of the face, depending on your specific needs and aesthetic goals.
When your Restylane injections are complete, you can return to work. Your recovery will depend on what is being treated so talk to your injector about what to expect. The injection sites will appear slightly red and swollen, but this usually goes away in a few hours. Bruising can be a factor, but this can usually be concealed with makeup. It is recommended that you avoid exercise for 24 hours, and you should sleep upright for the first night. Most patients will notice some improvements immediately after treatment, but it may take 1 – 2 weeks before the final results appear. Restylane injections often last up to a year, depending on the exact product used.
Frequently Asked Questions
How much does Restylane cost?
Your cost for Restylane will vary based on many factors, including which formula is used, which area(s) is being treated, how much filler is needed, and more. During your consultation, your injector will listen to your concerns and goals before developing a personalized Restylane treatment plan. From there, your cost can be estimated and payment options will be discussed.
What is Restylane most commonly used for?
Restylane has many products that are each designed to make you look rejuvenated but still natural. During your consultation, your injector can discuss the different Restylane formulas and decide which most accurately matches your goals. Restylane Defyne, Lyft, and Refyne correct mild to deep facial wrinkles and folds while Restylane Silk and Lyft add volume to the hands, cheeks, and lips.
How often do I need to come back for a touch-up?
On average, Restylane treatments can last between 6 – 18 months. This will vary, depending on which Restylane formula is used, where it is injected, and various other factors. During your consultation, your injector will develop your treatment plan, which will include how often you should schedule appointments for treatments to maintain your results.
Do Restylane injections hurt?
You may feel some minor discomfort when receiving an injection using a filler product. Prior to your treatment, we can apply a numbing ointment to help decrease any discomfort that you may feel during the injections. After the treatment, a cold compress will be applied to reduce swelling and bruising.
Will I look fake after Restylane?
Injectable fillers, when performed by a trained and skilled injector, offer gorgeous outcomes. The goal is to achieve a result that looks soft and natural. Our team at Just The Right Curves prides ourselves on offering injections that can help you look naturally refreshed.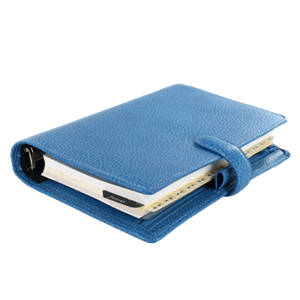 Soften Lines and Wrinkles
Rejuvenate your face with a simple and easy nonsurgical cosmetic procedure. Restylane is a popular injectable treatment at Just The Right Curves for filling in lines and wrinkles or adding volume to create a softer, glowing appearance. Call our Midvale, UT office for your consultation with board-certified plastic surgeon Dr. Kirk Moore to get more information about Restylane and other nonsurgical treatments.
Related Procedures