Volume loss occurs naturally as we age. This is most notable in the mid-face as one's cheeks become flat and hollow. Board-certified plastic surgeon Dr. Kirk Moore offers Sculptra Aesthetic, a poly-L-lactic acid-based dermal filler that provides deeper and longer-lasting volume replacement in the cheeks. In addition to improving the contour of the cheeks, Sculptra can decrease the appearance of both shallow and deep lines and wrinkles, including the nasolabial folds (also known as smile or laugh lines) that run from the sides of the nose to the corners of the mouth. With its unique formula that holds approval with the Food and Drug Administration (FDA), Sculptra prompts the natural production of collagen in your body. This means that even if you stop treatments, your skin will still be healthier compared to what it was before Sculptra injections. Schedule a consultation at Just The Right Curves in Midvale, UT to learn more about the benefits of this dermal filler.
Reviews
"Such a great office, they are very friendly answer all your questions, and are very flexible. Highly recommend them. Take such great care of your skin to make you look beautiful."
- C.J. /
Google /
Mar 06, 2019
"Highly recommend! I did a lot of research on breast augmentation and from the first consult to my  follow up. I loved everyone in the center. I barley took ibuprofen after my surgery. I BBQed that night with friends and had minimal pain. I was working the next day and back to school that week. Highly recommend!!!! Thank you Dr. Moore!"
- K.B. /
Yelp /
Aug 01, 2019
"I had an augmentation and vertical lift. So happy with my decision to trust Dr. Moore. He did an excellent job! My recovery was just as they explained it to me. I knew exactly what to expect as far as recovery. I am extremely happy with my results! Love all of the women who work in the office as well. They were so good to answer all of my questions and concerns."
- A.J. /
Google /
Jul 30, 2019
"I am so happy with my results! I am so happy I decided to go to Dr More. I had very minimal pain and my results are beautiful! I should have got my augmentation years ago! I highly recommend this Dr. and his staff is awesome!"
- T.B. /
Google /
Jul 16, 2019
"Wonderful experience! Everyone was very professional and helpful. I had rapid recovery and am happy with my results!"
- K.C. /
Google /
Jul 02, 2019
Previous
Next
Sculptra is best for patients who want to add volume in their cheeks without surgery. Some candidates may have naturally flat cheeks while others experience age-related volume loss. Sculptra can also be used to fill shallow to deep facial lines and wrinkles, like chin wrinkles, marionette lines, and nasolabial folds. Since Sculptra helps to increase the body's natural production of collagen, many patients will have a visible improvement in the overall health and appearance of their skin.
After your consultation to create your personal treatment plan, you will receive your Sculptra injections in one of our private procedure rooms. The injector may apply a numbing cream or local anesthetic before cleansing and marking the injection sites. Once you are ready, the filler will be injected into the deeper layers of the skin at the selected areas. For best results, Dr. Moore recommends a series of four Sculptra injections each scheduled at Just The Right Curves about three weeks apart.
After your Sculptra treatment, you may have mild to moderate redness, swelling, tenderness, or bruising at the injection site that should subside naturally in a few days. For faster healing, you can apply cold packs to the injection sites. You should avoid UV exposure as much as possible after your treatment and use sun protection. Most patients will see visible improvements immediately after their Sculptra injections. Your full results will begin to settle in after several months as the increased natural production of collagen strengthens your skin. When performed as a series of injections over the course of 3 – 4 months, results can last up to two years.
Frequently Asked Questions
How much does Sculptra cost?
Sculptra injections can range in price, depending on how many units are needed to achieve your goals. Some patients may also need a series of treatments for the optimal outcome. During your initial consultation, your injector will discuss your goals and tailor a treatment plan for your specific budget.
How does Sculptra work?
Sculptra is a poly-L-lactic acid (PLLA) collagen stimulator. It can help to restore the skin's inner structure and volume over time as more collagen is formed. The rebuilt strands of collagen can effectively plump facial folds and wrinkles.
Are Sculptra injections safe?
Approved by the FDA (Food and Drug Administration), Sculptra has a long history of safety exhibited worldwide since 1999. Though side effects are rare, they can include slight pain, bruising, inflammation, and redness. In some cases, bumps may become noticeable when pressure is applied to the injected area. Contact our office if you experience any abnormal or lasting side effects.
What is the best age to receive Sculptra?
Sculptra is beneficial for individuals who are wanting to soften the appearance of facial lines and wrinkles. It can specifically be used to correct chin wrinkles, lines surrounding the mouth, and deep lines between the nose and mouth. The most common age to receive Sculptra injections is between ages 30 – 55; however, it is also common for patients who are younger and older than this range to receive injections.
How long do results last?
For longer-lasting results, some patients may need to receive several Sculptra treatments. Sculptra is different from other fillers because the results usually last up to two years. Since the production of collagen continues to develop over time, results may appear more gradually.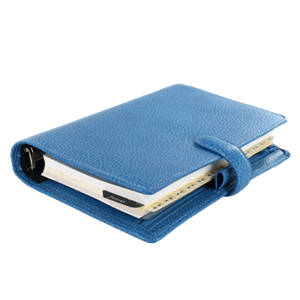 Restore the volume and smoothness of your face with nonsurgical Sculptra Aesthetic injections at Just The Right Curves in Midvale, UT. Board-certified plastic surgeon Dr. Kirk Moore will help determine if Sculptra is right for your needs and goals during your consultation before creating your custom treatment plan. Contact our office to schedule your consultation for Sculptra or one of our other injectable dermal fillers.
Related Procedures