A good home skin care routine is important for maintaining a great complexion. Occasionally, however, you often could use a little more help with a medical-grade facial. Selected based on the needs and concerns of your skin, board-certified plastic surgeon Dr. Kirk Moore recommends regular facials for his Midvale, UT patients to keep their complexion healthy. After a thorough consultation to assess visible and hidden damage, the best medical-grade products and facial techniques will be selected to help improve your skin. To further rejuvenate and pamper your skin, customize your facial by adding another treatment, like a chemical peel, microdermabrasion, or an injectable filler. Schedule your appointment for a professional facial at Just The Right Curves to elevate the health and beauty of your skin to the next level.
Reviews
"Such a great office, they are very friendly answer all your questions, and are very flexible. Highly recommend them. Take such great care of your skin to make you look beautiful."
- C.J. /
Google /
Mar 06, 2019
"Highly recommend! I did a lot of research on breast augmentation and from the first consult to my  follow up. I loved everyone in the center. I barley took ibuprofen after my surgery. I BBQed that night with friends and had minimal pain. I was working the next day and back to school that week. Highly recommend!!!! Thank you Dr. Moore!"
- K.B. /
Yelp /
Aug 01, 2019
"I had an augmentation and vertical lift. So happy with my decision to trust Dr. Moore. He did an excellent job! My recovery was just as they explained it to me. I knew exactly what to expect as far as recovery. I am extremely happy with my results! Love all of the women who work in the office as well. They were so good to answer all of my questions and concerns."
- A.J. /
Google /
Jul 30, 2019
"I am so happy with my results! I am so happy I decided to go to Dr More. I had very minimal pain and my results are beautiful! I should have got my augmentation years ago! I highly recommend this Dr. and his staff is awesome!"
- T.B. /
Google /
Jul 16, 2019
"Wonderful experience! Everyone was very professional and helpful. I had rapid recovery and am happy with my results!"
- K.C. /
Google /
Jul 02, 2019
Previous
Next
Professional facials at Just The Right Curves are suitable for all ages and skin types because they are customized to each person's needs and concerns. Typically, facials are created to correct signs of aging (fine lines, wrinkles, and dry patches), improve sun-damaged skin (dark spots, rough texture, and uneven tone), deep clean acne and clogged pores, and brighten dull and sallow skin. Facials can be designed to help teens or adults with chronic conditions, like acne outbreaks, sensitive skin, and rosacea. The effects of a facial can be enhanced with another nonsurgical procedure, such as microdermabrasion, a chemical peel, or injectable wrinkle treatments.
After your consultation to select your best treatment based on your skin type and concerns, you will relax in one of our treatment rooms as your facial begins. Every facial will be unique, but most will start with a deep cleansing to remove dirt, oil, and makeup. After that, steam is used to open clogged pores so blackheads and whiteheads can be extracted. This is usually followed by a type of exfoliation, either performed manually or with an added treatment (microdermabrasion or chemical peel). A mask or serum will then be massaged into the skin for deep nourishment. Finally, an SPF moisturizer will be applied to protect from sun damage after the treatment.
Following your facial, you may see some redness and irritation, but this should subside naturally within a day. Many patients will see visible improvements in the appearance and feel of their skin immediately after their treatment. To maintain and enhance the results of your facial, please talk to one of our experienced team members about how to create an at-home skin care regimen that accurately addresses your unique concerns. While you're here, you can also inquire about how often to schedule a professional facial at Just The Right Curves. You may also want to discuss complementary treatments, like microdermabrasion and chemical peels, to further enhance your results.
Frequently Asked Questions
How much does a facial cost?
The price of your facial will be determined by the products used during your treatment and if you choose to add on any other services. During your initial consultation, your facialist will listen to your concerns and assess your skin before developing your customized treatment plan. After this, your facialist can discuss the cost of your facial. Just The Right Curves often offers specials on skin treatments and discounts when you buy a package of sessions.
What type of facial should I get?
Your facial will be customized based on the needs of your skin. At the beginning of your appointment, your facialist will listen to your current concerns and goals before evaluating your skin. After this, your facialist can discuss their recommendations for your facial. You can also discuss complementary treatments, like microdermabrasion or a chemical peel, which can further improve the health and appearance of your complexion.
Can I combine other treatments with a facial?
To further customize your facial, you can add another treatment, like microdermabrasion, microneedling, or a chemical peel. During your initial consultation, your facialist can make recommendations for other treatments that would enhance your facial and further improve the condition of your skin.
How often should I get a facial?
Ideally, you should receive a facial treatment every 4 – 6 weeks to maintain the health of your skin. Professional facials help to remove dead skin cells and nourish your complexion so it looks and feels great. During your initial consultation, your facialist will discuss how often you should schedule appointments to reach your initial goals and keep your skin healthy. Over time, you may want to try different facial types and include other add-on treatments to fit your needs.
How can I maintain the results of my facial at home?
Following a good skin care routine at home can help you maintain the results of your facial. After your treatment, one of our skin care professionals can recommend products that are right for your skin type and goals. It's also important to wear sunscreen and avoid lengthy exposure to UV rays (both natural sunlight and tanning beds).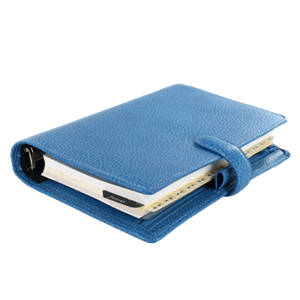 Put Your Best Face Forward
At Just The Right Curves in Midvale, UT, we believe in the importance of looking and feeling your best at all times. Board-certified plastic surgeon Dr. Kirk Moore has found that his patients who come in for regular skin treatments tend to have healthier and clearer complexions. Every facial at Just The Right Curves is customized for your needs so let us help you put your best face forward. Contact our Midvale, UT office to schedule your appointment to receive a professional facial or any of our other rejuvenating treatments.
Related Procedures