If you struggle with the appearance of your facial skin due to sun damage or dark spots, Just The Right Curves can provide you with a skin analysis at our Midvale, UT office to see if you qualify for intense pulsed light therapy (IPL). Performed with the versatile Winkon laser, an IPL photofacial is a skin rejuvenation treatment for adult men and women with hyperpigmentation on their face and neck. IPL may not be an invasive procedure, but it is very effective and produces great results. Board-certified plastic surgeon Dr. Kirk Moore sends intense wavelengths of light that heat the skin just enough to ignite the natural regeneration process and boost collagen production. Over time, you should see a healthier complexion with a more even tone and fewer dark spots.
Reviews
"Such a great office, they are very friendly answer all your questions, and are very flexible. Highly recommend them. Take such great care of your skin to make you look beautiful."
- C.J. /
Google /
Mar 06, 2019
"Highly recommend! I did a lot of research on breast augmentation and from the first consult to my  follow up. I loved everyone in the center. I barley took ibuprofen after my surgery. I BBQed that night with friends and had minimal pain. I was working the next day and back to school that week. Highly recommend!!!! Thank you Dr. Moore!"
- K.B. /
Yelp /
Aug 01, 2019
"I had an augmentation and vertical lift. So happy with my decision to trust Dr. Moore. He did an excellent job! My recovery was just as they explained it to me. I knew exactly what to expect as far as recovery. I am extremely happy with my results! Love all of the women who work in the office as well. They were so good to answer all of my questions and concerns."
- A.J. /
Google /
Jul 30, 2019
"I am so happy with my results! I am so happy I decided to go to Dr More. I had very minimal pain and my results are beautiful! I should have got my augmentation years ago! I highly recommend this Dr. and his staff is awesome!"
- T.B. /
Google /
Jul 16, 2019
"Wonderful experience! Everyone was very professional and helpful. I had rapid recovery and am happy with my results!"
- K.C. /
Google /
Jul 02, 2019
Previous
Next
IPL works deep within the layers of your skin to improve many complexion concerns (especially sun spots and brown lesions) with little or no downtime. Candidates for IPL at Just The Right Curves may have a combination of concerns with their skin, including sun damage, rosacea, hyperpigmentation (brown spots), rough texture, large pores, flushing, freckles, melasma, age and sun spots, or broken capillaries. Dr. Moore will assess your skin to see if you are a candidate for IPL during your private consultation.
IPL is performed inside our Midvale, UT office in about 20 – 30 minutes in one of our procedure rooms. To start the process, the technician will clean and dry the skin to be treated before covering your eyes with special laser shields. Utilizing the gentle power of the Winkon laser, the IPL is administered using a handheld device that passes over the skin while emitting pulses of laser energy. While most patients will feel some discomfort during the IPL treatment, it is generally tolerable for the short amount of time it takes place.
There is no downtime associated with an IPL photofacial, but you will leave your appointment with your skin a little red and inflamed. This will decrease on its own as the day continues, and it can be concealed with makeup if you desire to cover the irritation. Just The Right Curves advises patients to keep an ointment on the skin's surface to decrease irritation and speed along the healing. It also helps to take anti-inflammatory medication to help ease swelling. Over the course of several days, the sun damage and other irregularities that rested under the skin will come to the surface and begin to flake off. It's crucial to keep your skin protected from the sun at all times after an IPL photofacial and to not pick at your skin. While you should see some visible results after the first session, your skin will achieve its best results after several IPL sessions. Dr. Moore recommends approximately 3 – 6 treatments performed around once a month at Just The Right Curves.
Frequently Asked Questions
How much does IPL cost?
Every patient's case is unique, which means that the cost of your IPL treatment will also be unique and depend on your overall skin condition. Just The Right Curves offers monthly specials, and we accept many forms of payment. During your initial visit, we can help estimate your costs and determine the number of treatments required for optimal results.
How quickly will I see the results from IPL?
Improvements can usually be seen after each treatment, but the best results will be noticed about a month after a full series of treatments have been completed. It's common for patients to respond differently to each treatment session. You should see a gradual improvement of redness, blotchiness, sun spots, and age spots over time.
What are the possible side effects of IPL?
Most patients experience mild side effects, like temporary swelling, redness, blisters, bruising, or crusting. These subside within a day or two after the procedure. Your skin will be sensitive to the sun for some time so you should keep in mind that excessive sun exposure will negatively affect the results of the procedure. It is also advised that patients wear sunscreen to protect their skin and prevent problems, like redness and spots.
Do I need to prep for IPL?
Patients about to undergo an IPL treatment are usually asked to avoid self-tanners and excessive sun for about 2 – 4 weeks prior to the procedure. You should discontinue the use of minocycline, tetracycline, doxycycline or Retin-A/Renova several days before each treatment, and you may be asked to take aspirin or ibuprofen for a week before the procedure to help prevent bruising. You should also protect the treated areas with sunscreen between sessions.
Why should I get multiple IPL sessions?
A full series of IPL photorejuvenation are recommended to provide gradual, natural-looking improvements to the appearance of your skin. Each session helps to fade surface irregularities and spots. Multiple sessions also allow for longer-lasting results.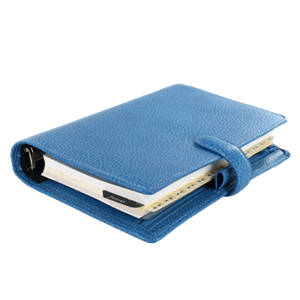 You probably didn't worry too much about your skin when you were younger. However, now that environmental damage (like spots and other problems) are beginning to appear, you now may be interested in how to improve your complexion. We invite you to learn more about Winkon laser IPL treatments by calling our Midvale, UT office and scheduling a skin consultation with board-certified plastic surgeon Dr. Moore. With IPL laser treatments at Just The Right Curves, we can go deep within the layers of your skin to help bring back a bright glow and a clear complexion.
Related Procedures