Laser hair removal is one of the most common cosmetic procedures in the United States. It is a convenient method for the long-term reduction or removal of unwanted hair on the face and/or body. This treatment typically leaves the skin looking and feeling smoother while providing longer-lasting results compared to other options. Board-certified plastic surgeon Dr. Kirk Moore performs safe and effective laser hair removal treatments for both men and women in common areas, such as the legs, back, arms, face, armpits, and intimate areas. Contact Just The Right Curves in Midvale, UT if you have undesired hair on your face or body you would like to eradicate.
Reviews
"Such a great office, they are very friendly answer all your questions, and are very flexible. Highly recommend them. Take such great care of your skin to make you look beautiful."
- C.J. /
Google /
Mar 06, 2019
"Highly recommend! I did a lot of research on breast augmentation and from the first consult to my  follow up. I loved everyone in the center. I barley took ibuprofen after my surgery. I BBQed that night with friends and had minimal pain. I was working the next day and back to school that week. Highly recommend!!!! Thank you Dr. Moore!"
- K.B. /
Yelp /
Aug 01, 2019
"I had an augmentation and vertical lift. So happy with my decision to trust Dr. Moore. He did an excellent job! My recovery was just as they explained it to me. I knew exactly what to expect as far as recovery. I am extremely happy with my results! Love all of the women who work in the office as well. They were so good to answer all of my questions and concerns."
- A.J. /
Google /
Jul 30, 2019
"I am so happy with my results! I am so happy I decided to go to Dr More. I had very minimal pain and my results are beautiful! I should have got my augmentation years ago! I highly recommend this Dr. and his staff is awesome!"
- T.B. /
Google /
Jul 16, 2019
"Wonderful experience! Everyone was very professional and helpful. I had rapid recovery and am happy with my results!"
- K.C. /
Google /
Jul 02, 2019
Previous
Next
Laser hair removal is a gentle procedure that is effective for most individuals. During your consultation, you and Dr. Moore will go over your needs, concerns, and goals to help determine if you are a good candidate for the procedure. Ideal patients for laser hair removal:
Have unwanted facial or body hair
Are tired of other hair removal techniques (shaving, waxing, depilatory creams, bleaching)
Have dark hair and light skin
Are in good overall health
At your appointment, you will be asked to relax in one of our treatment rooms as the needed areas of your skin are cleaned to remove dirt, oil, and lotions. During laser hair removal, a technician will slightly stretch the skin to provide a direct path between the laser and the hair follicle root. Using the Winkon laser, a beam will target and kill the hair follicle, preventing it from growing back. On average, you will need 3 – 5 sessions over a period of 3 – 4 weeks to achieve your best results. Your treatments will be spaced out in order to allow the treated areas time to recover. This also allows time for hair follicles that were in the dormant phase of growth to cycle into the active growth phase so more hair follicles can be treated over the course of multiple sessions. The advanced Winkon laser technology we use at Just The Right Curves is able to target the hair follicle alone, preserving the skin in the treatment area.
While laser hair removal is relatively gentle in nature, your skin may feel like it has a slight sunburn due to the feeling of the laser. When you leave our office, you will be free to resume your daily activities, but you should refrain from exercise or sun exposure for a period of 24 hours to let the treated areas heal. When you get home after your session, we recommend the use of anti-inflammatory creams or cold packs to alleviate any discomfort.
Frequently Asked Questions
How much does laser hair removal cost?
Laser hair removal is a procedure that varies in cost, depending on the coverage area being addressed on the body, as well as the number of sessions needed to attain a smooth result. To help put the cost of laser hair removal into perspective, think of the time and energy you currently spend on waxing, shaving, or other temporary hair removal methods. In comparison, laser hair removal is usually more cost-effective and will save you time and energy in the long-run. We will create a custom treatment plan for you that includes the total number of sessions recommended and pricing options to consider.
Is laser hair removal permanent?
Laser hair removal is an effective treatment for long-lasting results. While men and women can enjoy the benefits of the treatment for many years, it is considered semi-permanent because some hair follicles may not be affected by the laser. Regardless, patients find the majority of the hair will be gone after their treatment plan has concluded. Even if some hairs pop up in the future, they are very easy to manage. Additional laser hair removal treatments can also be scheduled to take care of any stragglers or new growth as well.
Why do I need multiple laser hair removal sessions?
Hair growth happens in cycles. While some hair follicles are in a live growing phase, others are dormant. Since each hair follicle grows in various stages, multiple treatment sessions are typically needed to target each hair follicle when it is in a growing phase. Spreading out your sessions over several weeks helps you get the smoothest, most effective result.
Does laser hair removal hurt?
Laser hair removal may cause some discomfort, but it is not considered a painful procedure. Most patients will feel a slight sting when the laser targets and removes the hair follicle. We can apply a numbing ointment to the surface of the skin prior to the start of the treatment session. For patients who are used to getting waxed, they report that laser hair removal causes much less discomfort than a normal waxing session.
Which laser is best to remove hair?
While there are many great lasers on the market today, Just The Right Curves is proud to offer the Winkon laser for hair removal. This laser technology has been shown to work for patients of varying hair types. The Winkon laser offers excellent results, and we continue to upgrade our technology as newer lasers enter the marketplace. We encourage you to ask us about our Winkon laser system during your laser hair removal consultation.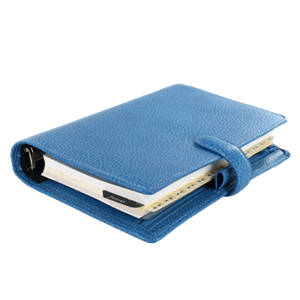 If you're tired of wasting energy, money, and time on shaving, plucking, and waxing, schedule a consultation to learn more about laser hair removal treatments at Just The Right Curves in Midvale, UT. Laser hair removal by board-certified plastic surgeon Dr. Kirk Moore can help you get smoother skin by effectively treating unwanted hair follicles on the face and body.
Related Procedures