The negative effects that hormone imbalances can have on one's health impact both men and women alike. Having balanced hormones plays a larger role in one's overall wellness than most people realize. For this reason, board-certified plastic surgeon Dr. Kirk Moore offers effective hormone replacement therapy (HRT) treatments that are designed to improve upon patients' energy and vitality. Working closely with his patients to fully understand their needs and health concerns, Dr. Moore will employ an evidence-based medicinal approach to regulating hormones and achieving improved wellness. Contact Just The Right Curves in Midvale, UT to hear more about our innovative approach to male and female hormone optimization.
Reviews
"Such a great office, they are very friendly answer all your questions, and are very flexible. Highly recommend them. Take such great care of your skin to make you look beautiful."
- C.J. /
Google /
Mar 06, 2019
"Highly recommend! I did a lot of research on breast augmentation and from the first consult to my  follow up. I loved everyone in the center. I barley took ibuprofen after my surgery. I BBQed that night with friends and had minimal pain. I was working the next day and back to school that week. Highly recommend!!!! Thank you Dr. Moore!"
- K.B. /
Yelp /
Aug 01, 2019
"I had an augmentation and vertical lift. So happy with my decision to trust Dr. Moore. He did an excellent job! My recovery was just as they explained it to me. I knew exactly what to expect as far as recovery. I am extremely happy with my results! Love all of the women who work in the office as well. They were so good to answer all of my questions and concerns."
- A.J. /
Google /
Jul 30, 2019
"I am so happy with my results! I am so happy I decided to go to Dr More. I had very minimal pain and my results are beautiful! I should have got my augmentation years ago! I highly recommend this Dr. and his staff is awesome!"
- T.B. /
Google /
Jul 16, 2019
"Wonderful experience! Everyone was very professional and helpful. I had rapid recovery and am happy with my results!"
- K.C. /
Google /
Jul 02, 2019
Previous
Next
As we age, our hormone levels can start to decrease. Although this process is natural, it should not prevent you from living your best life. Any man or woman experiencing hormone deficiencies (testosterone for men and estrogen for women) could be a candidate to receive a customized HRT treatment plan. The symptoms of imbalanced hormones can present differently among the sexes. For men, the most common symptoms of decreased testosterone levels are:
lack of energy
low stamina
poor sexual performance
depression
loss of interest in sex
increased body fat and potential breast development
decreased facial and body hair
decreased strength and muscle mass
erectile dysfunction
For women, the signs to be on the lookout for lowered estrogen are:
fatigue
headaches
migraines
increased body fat
depression or mood swings
loss of interest in sex
painful intercourse as a result of vaginal dryness
difficulty falling or staying asleep
cramping and/or heavy bleeding during menstruation
During your private consultation, you and Dr. Moore will talk about your health concerns and what you would like to get out of your hormone replacement therapy. Before any treatment options are considered, our team will run a complete series of blood tests so Dr. Moore can accurately gauge your issues and hormone levels. From there, you will have a one on one with a member of our team to discuss your symptoms and answer any questions you may have.
FREQUENTLY ASKED QUESTIONS
How much does hormone replacement therapy cost?
The cost of your HRT treatment will depend on your personalized program. Our hormone therapy costs are very competitive. We work closely with our patients to ensure that our services are affordable. Board-certified plastic surgeon Dr. Moore is proud to offer his Midvale, UT patients access to this life-changing hormone therapy.
What does HRT help with?
Hormone replacement therapy, to be put simply, works to regulate your hormone levels. It can help improve the quality of life of patients who suffer from headaches, fatigue, lowered libido, and an array of other symptoms. After receiving treatment, both men and women have reported regained energy, mental clarity, emotional stability, and renewed sexual health.
When will I start to see an improvement?
The effects of your hormone therapy treatment program will become more and more noticeable over time. When taking supplements, it can often be 1 – 2 weeks before patients start to fully experience the positive changes to their health. However, men and women often report feeling more lively and energetic after just a few days.
Why is having balanced hormones important?
Possessing balanced hormone levels is vital for one's overall health. Testosterone is responsible for regulating energy level, metabolism, muscle strength, sex drive, and healthy weight levels in men and women, although it is more prominent in men. Meanwhile, estrogen controls hundreds of functions for women's bodies, such as controlling hot flashing and maintaining vaginal lubrication, bone density, memory, and collagen.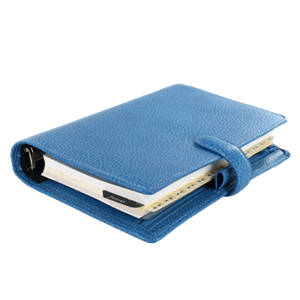 Imbalanced hormones often contribute to the decline of the physical and sexual health of countless men and women. If poor memory, decreased libido, weight gain, pain, and lack of energy are getting in the way of your life, don't put off feeling your best any longer. Schedule a consultation with board-certified plastic surgeon Dr. Moore and ask about the effective, customized HRT treatment programs offered here at Just The Right Curves.
Related Procedures